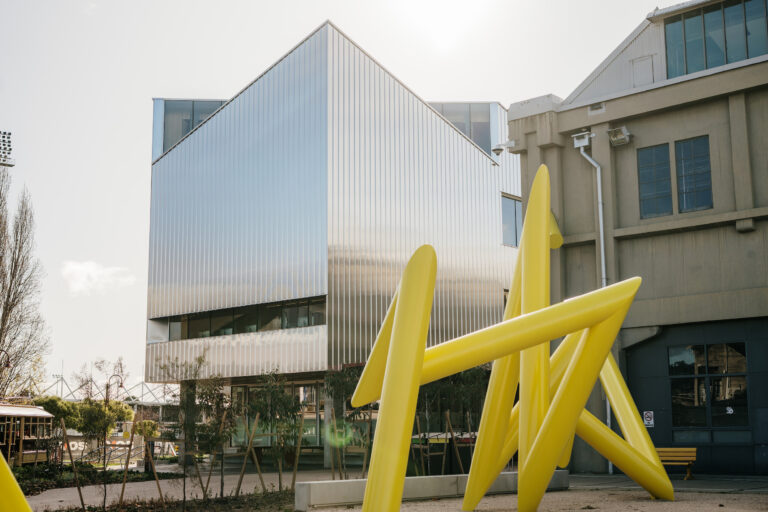 Discover what the future University campus at Inveresk will provide during a walk around the precinct.
Learn about how the campus will work within a shared precinct, opportunities for community involvement, future events and activities, cultural life and community learning initiatives. A key stop on the tour will be the University's flagship community garden project situated at the entrance to Inveresk. With more than 30 large raised beds, the garden could almost be considered an urban farm. Once fully operational, it will produce significant amounts of fruit and vegetables annually, nearly all of which will be consumed within 500m of where it was produced, thus greatly reducing the 'food miles' required to feed the students living in nearby residential colleges.
An in-vessel composting machine receives up to 75kg of food scraps, garden waste and office waste per day, averting methane-emitting materials from landfill and turning them into rich organic compost for use in the garden. The walk will depart from outside the new Library building lasting approximately 45mins. The walking circuit is approximately 600 metres in distance and on a mostly flat surface.
Date:
Thursday, 3rd August
Tickets:
Free event – register for a ticket
Location:
Library, University of Tasmania Inveresk Campus