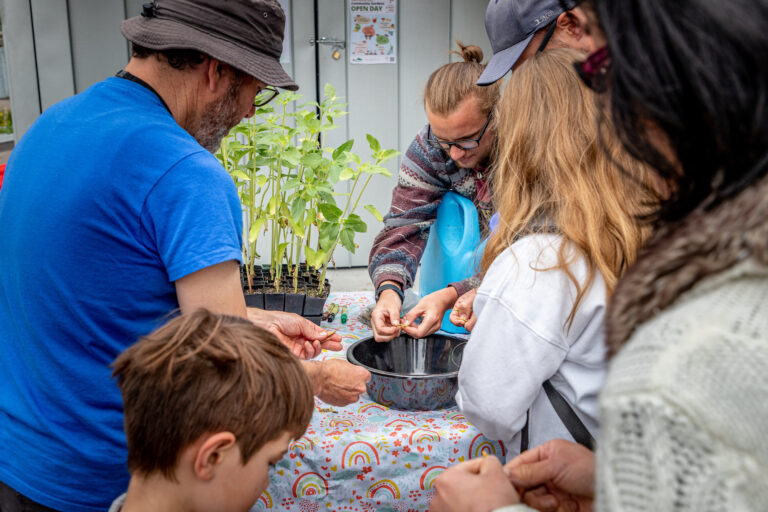 Community Gardens Network
Presented by the Tamar & Meander Valley Community Gardens Network, Sustainable Communities Working Group initiative, and Tamar NRM.
Meet your vibrant Community Gardens Network, where down-to-earth activities foster community sustainability.
Representatives from gardens across the Tamar & Meander Valley Community Garden Network will be onsite to showcase their inspirational and welcoming gardens. Get your hands dirty as you learn about composting, watch thought-provoking film screenings, swap seeds and experience the joy of connecting with those addressing local food security.
From a diverse array of council, community, church or educational-run gardens, the people and the sites are about more than just growing food. They empower households through hands-on growing, cooking and education, fostering a strong sense of community and resilience as people from all walks of life come together to create more than the sum of their parts.

Come along to find out more about the eagerly anticipated annual Tamar & Meander Valley Community Gardens Open Day to be held later this year – where you can plot your own trail to explore a diverse array of gardens. Join us in championing sustainability, building connections, and cultivating a brighter future together!

Date:
Thursday, 3rd August
Price:
FREE- turn up and enjoy the afternoon!
Location:
Inveresk UTAS Community Garden, Launceston
Speakers
Jeff McClintock, University of Tasmania's Community Garden Coordinator