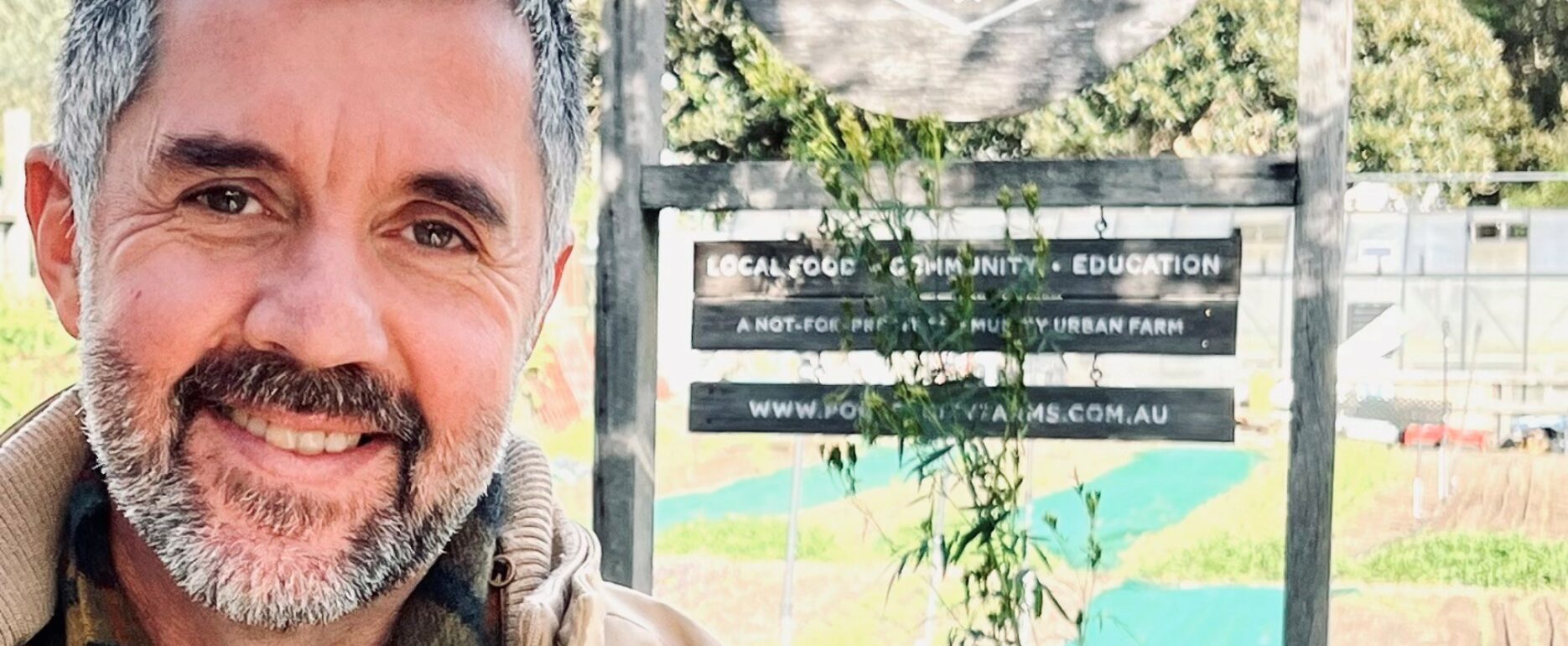 Climatewise Design – Climate Resilience Architect
A board member of Pocket City Farms in Sydney, Digby's first taste of sustainable development was during the early 90s with the Halifax Ecocity Project in Adelaide, recognised by the UN as an example of Best Practice. 
As a young 'barefoot architect' with a talent for public engagement, creative sustainability and systems design, those early days set him on a path that today is centred on biophilic design, sustainability, and urban farming.
As a sustainable architect, teacher, speaker, PhD scholar and thought leader, Digby's time and energy is spent unlocking the potential that exists in every site, every project, and every person – whether that be advising on state significant public hospitals, art schools or infrastructure projects, through to the co-design of sustainable communities and eco-villages.
Digby catches his breath as often as possible by pottering in his heritage garden at Duck Reach in Launceston.