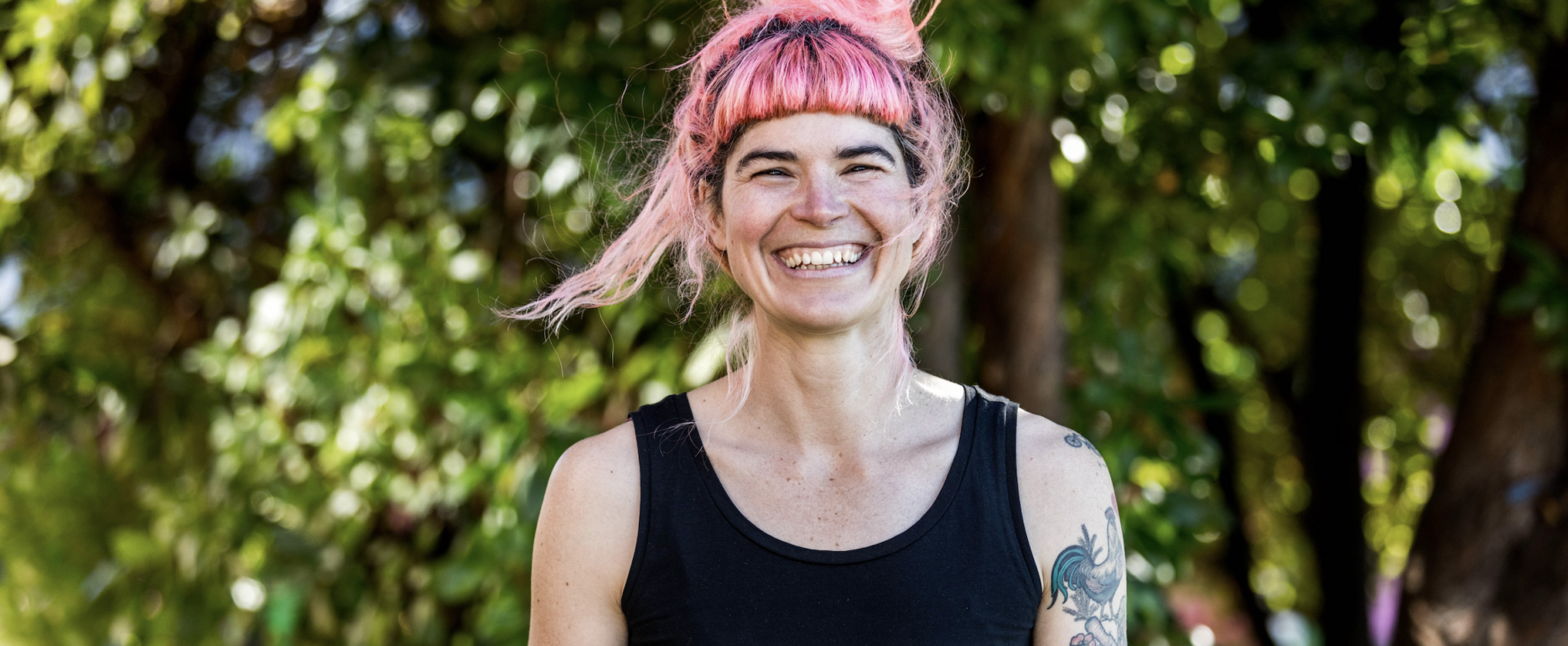 Good Life Permaculture and presenter on Gardening Australia
Hannah Moloney grew up on a verdant herb nursery in inner city Meanjin/Brisbane. Over the past 20+ years, she's worked across Australia on organic farms, permaculture projects and urban agriculture initiatives that grow food and grow community. Hannah is passionate about gardening and land management as a way to help create a healthy future for all.  
In 2015, she was awarded the Tasmanian 'Young Landcare Leader Award' and is an ambassador for Community Gardens Australia. She's a presenter on ABC TV's Gardening Australia, a regular contributor to the Gardening Australia Magazine and is a bestselling author of The Good Life: How To Grow A Better World.
She's based in nipaluna/Hobart where she's the Director of Good Life Permaculture, a sustainability education, landscape design and community-building practice. Her colourful and productive home is perched on a steep hillside where she gardens with her partner, daughter and many animals.