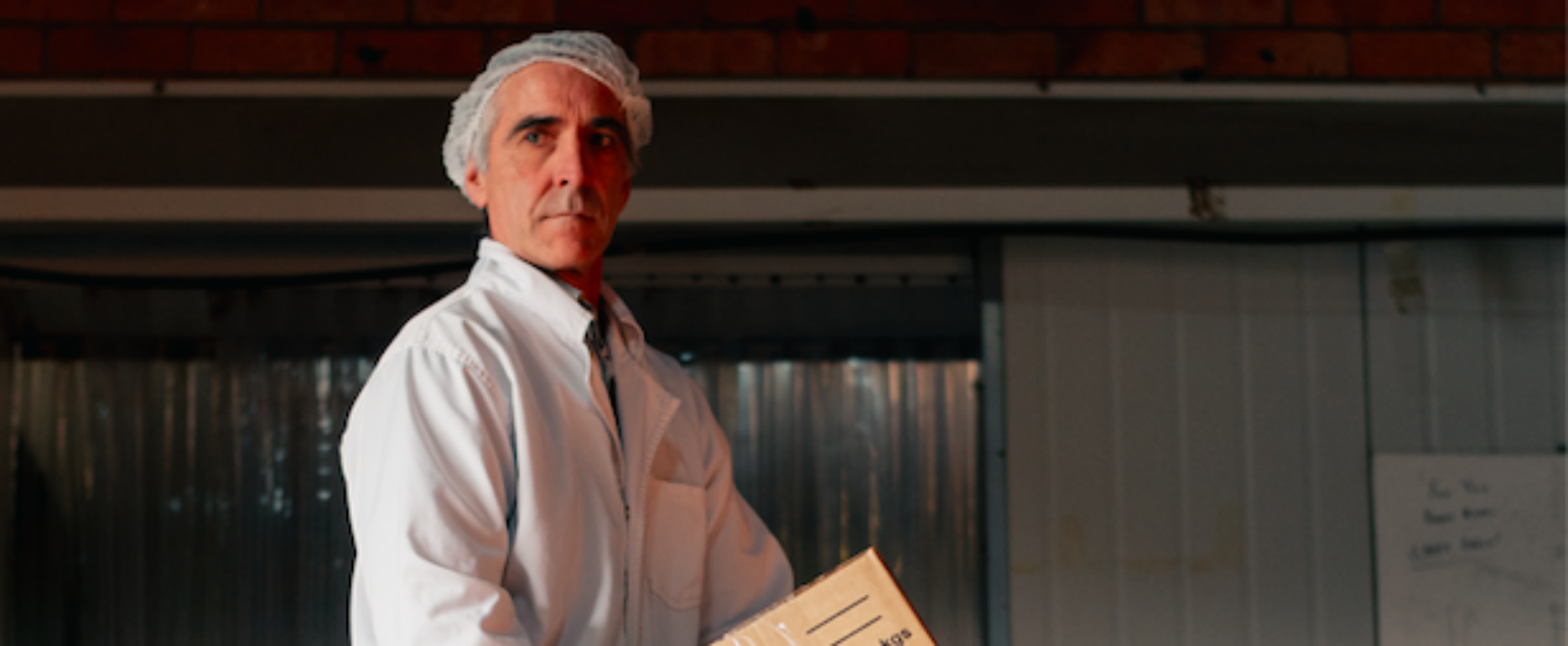 John Kelly – Proprietor – Lenah Game Meats
Lenah has trail-blazed a new, sustainable industry built on passion, ethics and pragmatic environmentalism. For nearly three decades Lenah has produced and marketed high quality Tasmanian indigenous meats. Our signature product is Lenah Wallaby, which we call "the pinot noir of red meats" because of its refined, delicate nature.
Lenah has a vision of sustainably produced high quality food and fibre, sourced from Australia's abundant native animal populations. One day the Aussie Christmas turkey could be replaced with a wallaby roast or possum shanks, products that have incredibly low environmental impacts and have been enjoyed by Australia's indigenous people for millennia.
In all aspects of the business, the goal is zero waste through utilisation of the whole animal. Meat is sold to high end restaurants and retailers. Bones are sold for the pet market. Skins and fur are made into homeware items like bedspreads and cushion covers and innovative fashion items such as our recently released Wugg boots (Uggs made from wallaby fur).
Lenah Wallaby as a brand is well recognised in Tasmania. Consumer awareness of the benefits of wallaby meat in terms of health, the environment and animal welfare have sustained a doubling of sales in the last 5 years.
Lenah Wallaby is readily accessible for the home cook to enjoy in Coles, Woolworths and IGA supermarkets across Tasmania and in select Coles and IGA stores in Victoria. It's on numerous restaurant menus, predominantly in Tasmania, but also on many high end menus right across the country.
John will be speaking at Conversations in the City, in the "Plate" stream – Alternative  Foods