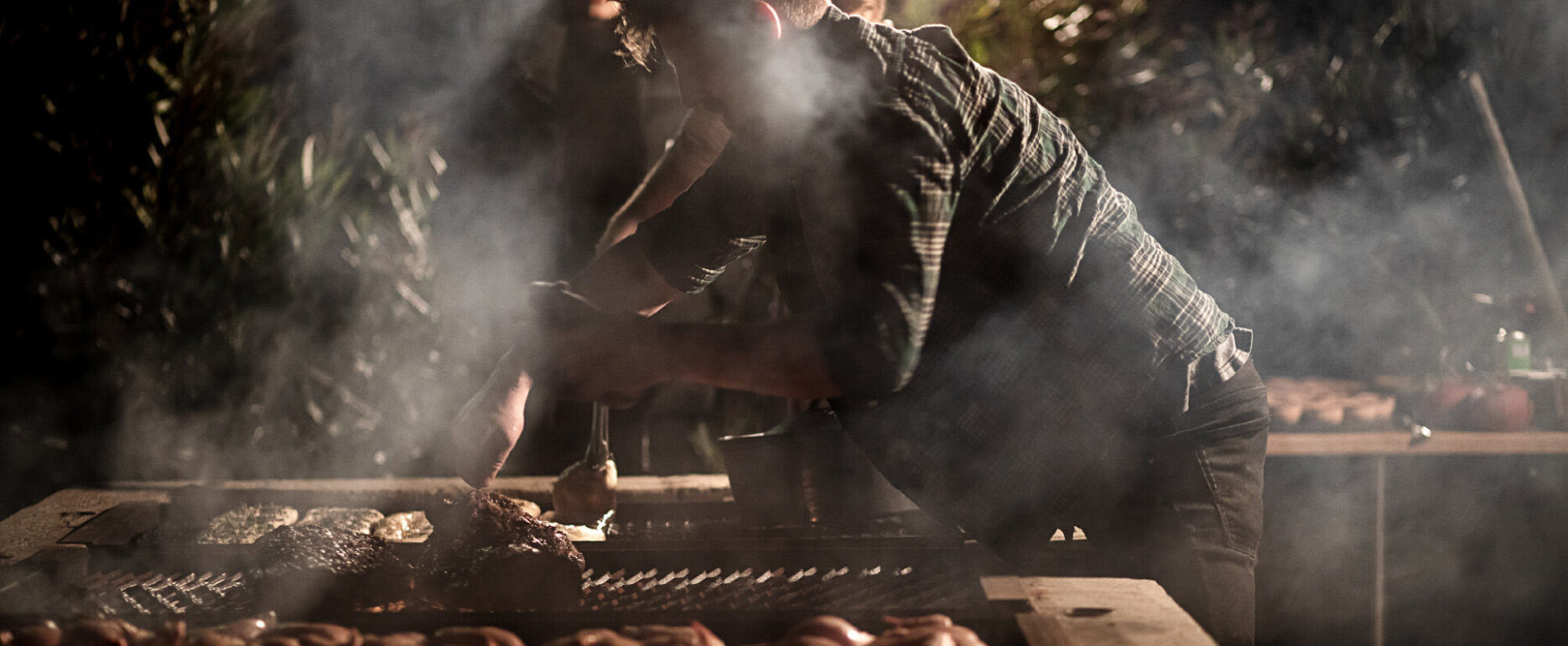 Cultivating food conversations
A celebration of the contribution of the agri-food sector to the culture, community, and economy of Tasmania, attracting both practitioners, and visitors hungry for new experiences in Tasmania.
A physical and metaphorical journey through the agricultural landscapes of Northern Tasmania.
A way of creating the future by learning from the past.
Landscapes of learning–a multi-dimensional journey with a series of discreet events traversing the landscape.
An opportunity to connect with industry professionals and practitioners from across Tasmania and Nationally to innovate and inspire other, build a platform for advocacy, and challenge norms and the status quo.
An event which will bring farming families and their sheds together with artists, musicians, and composers, celebrating the passion that goes into producing, farming, and knowing where food is from
agriCULTURED is managed, designed and delivered by an executive team of:

Gillian Miles, Visit Northern Tasmania
Kimberley Pease, Business Manager
Frith Mabin, Executive Producer
Theresa Chapman, AgriProve
Elise Frost, Marketing Manager
Sattler & Co
AgriMedia
agriCULTURED would like to particularly acknowledge the support of the agriCULTURED Reference Group (ARG) in designing the event content:
Theresa Chapman (Chair) , AgriProve
Amanda Woolams, Harvest Market
Fi Kerslake, Bitwise Agronomy
Belinda Hazell, Optimum Standard
Celia Leverton, Regenerative Agriculture Network Tasmania
Jennifer Robinson, Sprout
Jenny Sinclair, Cape Bernier
Jo Dean, 24 Carrot Gardens Program
Joshua Bailey, AG Logic
Lauren Viney, AG Logic
Rose Wright, Regionality
Sandy Murray, UTAS School of Health Science
Holley-Anne Jones, Department of Health
Stuart Auckland, Centre for Rural Health, Tasmania
Karina Dambergs, NTDC
Kevin Turner, Regional Manager AusIndustry
agriCULTURED uses the Tasmanian experience of our food systems for:
Making our food systems transparent, inspiring and resilient.
Creating opportunities for learning and collaboration.
Shortening the Supply Chain
Growing stronger connections between industry and consumers.
Designing a vibrant and sustainable food system.
The event is intended to grow the capacities of the agrifood sector and strengthen its contributions to the Tasmanian economy and communities. To achieve this, the following philosophies will underpin every aspect of the design, delivery and legacy of the event.
The agri-food sector has many success stories, many of which underpin our brand internationally and all of which contribute to the Tasmanian experience we offer to the rest of Australia and the world. The event will uncover even more untold stories, build on the stories we know about, and be the catalyst for more stories.
Celebrate and embrace
The UN 2030 Sustainable Development Goals (SDGs) and strive to uphold the principles and philosophies of the circular economy.
Recognise the need for disruptive ideas
As a catalyst for positive change and innovation. The event is focussed on thought leadership.
Leave a legacy of positive, meaningful change
At least one, or a collection of similar issues or causes, will be selected annually to benefit in some way, shape or form from the event.
Embrace and celebrate
The role of the arts and creativity as a driver of innovation as a source of inspiration, for enhancing the human spirit and soul, and for connecting us culturally.
Celebrate diversity and respect
The rights of all people to be who they are and to enjoy the freedom to express themselves. The event also celebrates the role of diversity in bringing a range of perspectives to help solve the intangible problems facing the world in which we live.
Be Tasmanian
We live in a closely networked society which has many advantages when you are open to collaboration and the concept of co-opetition. This is a philosophy that underpins agriCULTURED: we all do better when we all do better and we can achieve this by networking, cooperating, and collaborating.
Centre upon the role of discourse and dialogue
That respects the rights of everyone to hold an opinion. We also believe in the role of scientific inquiry to inform evidence-based decision-making. Participants in the event will be invited to bring their challenges, ideas and perspectives but we also ask that they bring an open heart and an open mind are prepared to have their attitudes, values and opinions challenged and potentially changed.
Focus on the future
With an event where thematic threads will be layered through or run as discreet sub-themes to foster thought leadership in the key underpinning capacities for the industry, namely: sustainability, circular economy, climate change, resilience, brand/marketing, training, succession, workforce planning & development, and technology.
Create a culture of sharing.
If you attend, you will be expected to participate, to give of your knowledge, ideas, and insights. But you will be rewarded by being the recipient of a wealth of knowledge, ideas, and insights that you can apply to your challenges and needs. This culture of sharing is embedded into every aspect of agriCULTURED.
The event will be underpinned by the principles of regenerative tourism and leave more than it takes from the environment. agriCULTURED 2022 aims to be a zero-waste event.