Conversations in the City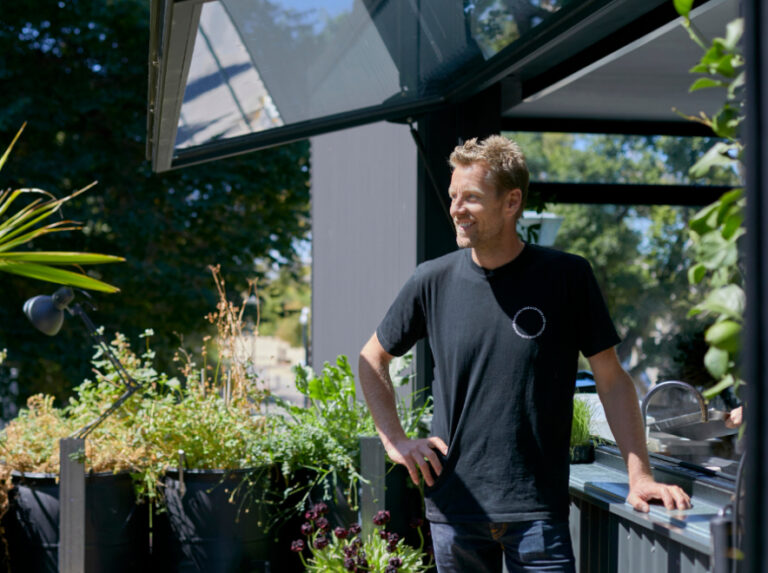 The Challenge of Future Food.
Welcome to Conversations in the City, the event where curiosity and camaraderie converge in an enriching exchange of ideas. In the heart of Launceston's Civic Square, we invite you to gather, to learn, and to broaden your network. Nestled in iconic locations such as Enterprize, Henty House, and the Pilgrim Church, we bring food, culture and conversation front and centre.
Conversations in the City breathes life into a range of enlightening streams
Climate-Smart Agriculture – Farmers for Climate Action
Investing in Future Food – Fermentasmania + Startupbootcamp Australia
Agritourism Conversations for Change – Agritourism Tasmania

Opening Keynote
This year's event is headlined by Joost Bakker, a multidisciplinary creative and visionary known for his unique design sensibility and creative prowess. With an impressive portfolio encompassing large-scale installations, vertical gardens, event spaces, and innovative hospitality interiors across Australia, Joost's work showcases his passion for aesthetics and sustainability. He is the mastermind behind the Future Food System, a groundbreaking concept that integrates self-sustainability, zero waste, and productive living.
Joost's groundbreaking innovations in building materials, waste treatment, and nutrition have garnered global recognition, reflecting his commitment to making a positive impact on the world. In an era defined by environmental challenges, Joost's pioneering ideas and progressive thinking resonate with individuals seeking innovative solutions and a greener future.
We are thrilled to have Joost as our keynote speaker for Conversations in the City at agriCULTURED 2023. Mr Joost Bakker appears by arrangement with Claxton Speakers International.

Lunch – Now that we have a UNESCO designation, what do we do with it?
During the lunch you'll hear from Launceston Gastronomy Chair, Jane Bennett on the UNESCO designation of Launceston (and region) as a Creative City of Gastronomy. Jane will outline what it means to our City, Region and Food System and highlight the organisation's focus, role and the responsibility of amplifying the Sustainable Development Goals most relevant to our food system and communities. Learnings from other International Cities of Gastronomy including Kuching, Macau and Bendigo will also be shared.

Closing session- Sustainable Development Goals and the Future of Food – Launceston and Northern Tasmania Gastronomy Hypothetical.
A creative ending to the Conversations in the City around our role in the UN's blueprint for peace and prosperity for people and planet. What's possible? Will we be courageous? Will we work together on making a difference?

Program Details:
All attendees will attend the Opening Keynote before splitting into their chosen stream. We'll join again for lunch hosted by Gastronomy Northern Tasmania, then back into streams for an afternoon session before gathering in the church for an engaging hypothetical session hosted by Gastronomy Northern Tasmania.
Please book your preferred stream.

Time:
9.00am – 5.00pm
Registrations from 8.00am
Price:
$120 included in your individual stream ticket
Location:
Pilgrim Church,
34 Paterson St, Launceston
Inclusions:
Opening Keynote + Launceston Gastronomy Hypothetical
Lunch hosted by Gastronomy Northern Tasmania
Entry to Fire & Fog
Fire & Fog drink voucher