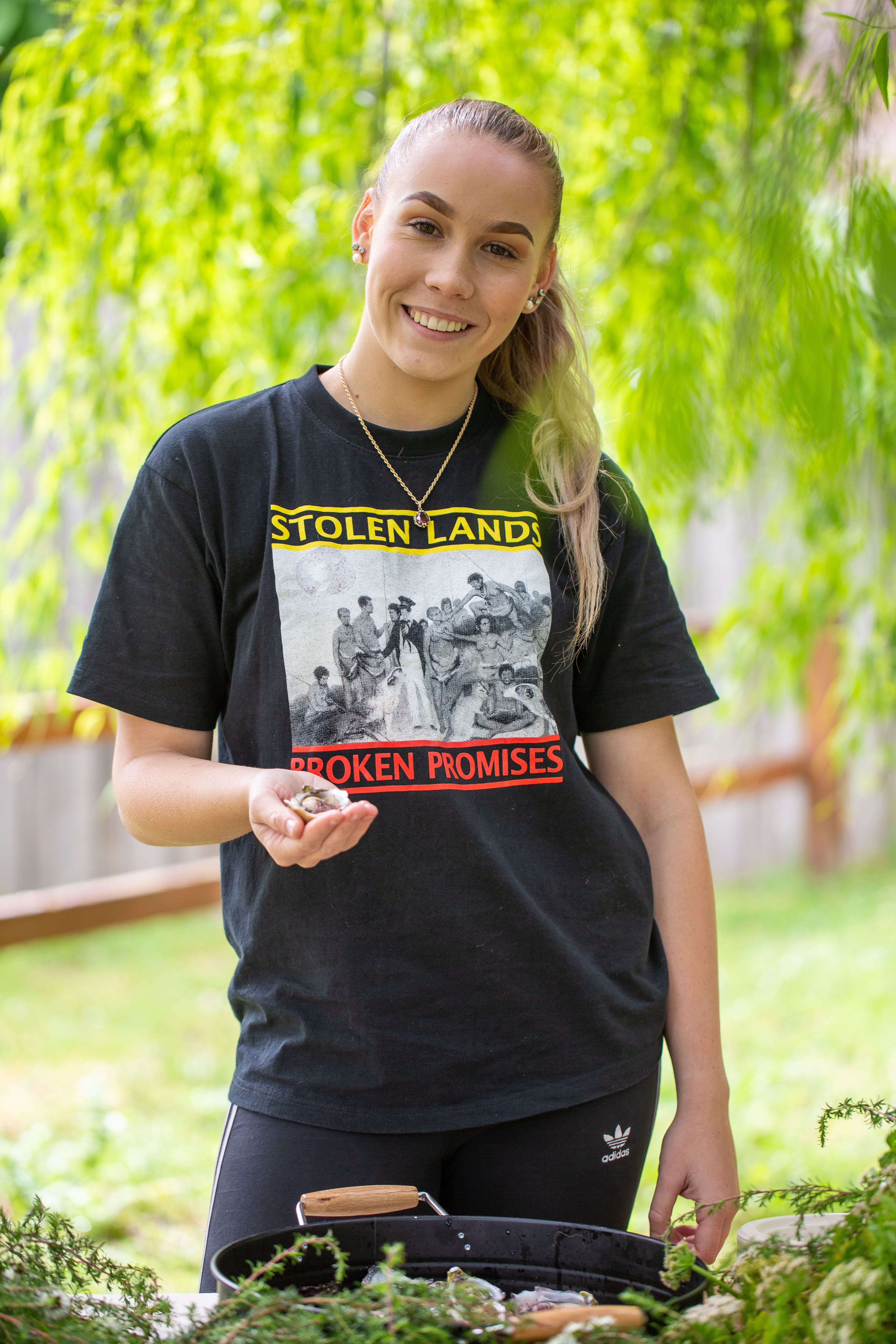 Project Manager and Manager of Palawa Kipli, Tasmanian Aboriginal Centre
Kitana Mansell aged 22 is a proud palawa women from nipaluna / Hobart. Kitana manages the first Tasmanian Aboriginal food business (owned and operated by the Tasmanian Aboriginal Centre) Palawa Kipli.
Kitana runs bush tucker tours located at piyura kitina (risdon cove), cultural food experiences and workshops, catering across the state by sharing her knowledge on bush tucker and her culture and history through palawa traditional and modern food.
Kitana has grown up in the Tasmanian Aboriginal community her whole life and uses her voice to speak up about land rights, ownership of her traditional foods and advocates for sustainability, treaty and truth telling of her culture and history for education in Lutruwita / Tasmania.
Kitana will be speaking at Conversations in the City, in the "Plate" stream – Food Stories.